Tyson Fury could fight in Australia this summer as talks progress and Demsey McKean looks to 'create history' | Boxing News
Talks are being held for Tyson Fury, the WBC heavyweight champion, to fight Demsey McKean in Australia this summer.
Discussions are underway with the fighters' teams and the Queensland state government.
"Everything going well at this stage," Angelo Di Carlo, McKean's manager, told Sky Sports.
The Suncorp Stadium in Brisbane is a potential venue for the championship fight, with a possible date in August being eyed.
Negotiations for Fury to fight Oleksandr Usyk in an undisputed heavyweight clash collapsed earlier this year, leaving him without a scheduled bout.
Of the alternative opponents available to him McKean is a surprising option for Fury. The Australian is unbeaten in 22 fights and is a former Anthony Joshua sparring partner.
But he hasn't competed against world-class opposition yet, and Fury is generally regarded as the leading heavyweight in the sport.
McKean's team however don't share that surprise. "Not at all. He wants to create history [and win the] world heavyweight title in Australia," Di Carlo said.
McKean has been linked to big-name opponents before. At the start of this year, he was pushing for a fight with Joshua and he volunteered to box Fury earlier in his career. He believes his southpaw stance was a sticking point for Fury then.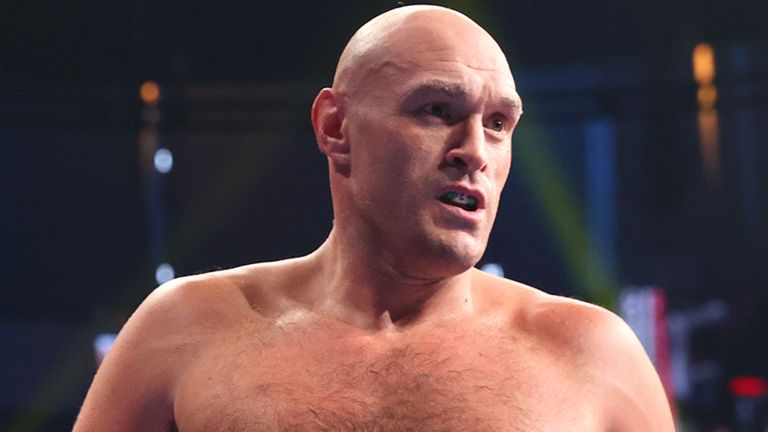 "I have been on the brink of some very big fights myself. I have come close to fighting Dillian Whyte as well. I think it is sad that some of the elite boxers in the world pick and choose who they fight," McKean previously told Sky Sports.
"We would not have had this back in the old days.
"Even with Tyson Fury a few years ago, when his fight fell through with Deontay Wilder and he was looking for a last-minute replacement.
"Again it came down to not wanting to fight a southpaw."
Hopes remain that Fury could fight Usyk, the best southpaw in the division, later in the year. In that sense a fight with McKean, though unexpected, could now make sense.