Izzy Christiansen: Everton and England midfielder to retire from football at end of season | Football News
Izzy Christiansen has announced she will retire from football when the Women's Super League season ends on Saturday.
The Everton and England midfielder will bring the curtain down on her glittering career this weekend against former club Manchester City.
Christiansen, 31, who has made over 300 appearances and scored 60 goals, revealed on the latest episode of Sky Sports' Three Players and a Podcast that the time was right to hang up her boots and focus on new opportunities.
"It's been on my mind since the start of the season because I knew my contract was finishing with Everton," she said. "I thought it might be on the horizon and I just wanted to enjoy the year and give myself a position where I'm ready to make the right decision come now.
"Since 2019, I've been working really hard on the media side of things, analysing football, data and to try to deliver decent punditry or radio commentary. I feel like I've really grown in that. It's been like handling two jobs at times which hasn't been easy. The place where I've got myself to now is 150 per cent the right decision.
"The way I look at it is a crossroads and wanting to go forwards, not sideways. The best advice I've ever been given which always stuck with me, and I've said this to a couple of younger players in my team, 'never live the same year twice'. I felt by staying in the game, I'd just be repeating another year. I felt there was so many opportunities ahead.
"I'm super excited and thankful for all the opportunities I've been given during my playing career by teams, coaches, the international set-up, I feel like I've done everything. Loved it. Now's the time for me to move on."
Christiansen has come full circle in her career after starting at Everton and playing in the Champions League for the club before signing at Birmingham City in 2009 where she won the Women's FA Cup.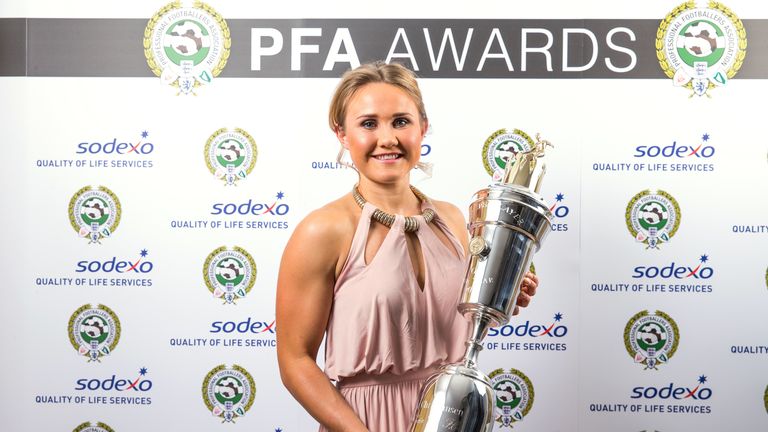 A move to Manchester City followed five years later where she enjoyed her best football. Christiansen scored the only goal against Arsenal to lift the Conti Cup in 2014 and continued to shine, winning the PFA Women's Players' Player of the Year in 2016 and being named in the Team of the Year.
"My time at Man City was definitely the best of my career," said Christensen, who won the Women's Super League, FA Cup and Conti Cup twice at City. "We play Man City away on Saturday which is a really fitting ending. I'm going to finish my career on some grass where we had so many fond memories.
"There's been so many highs and so many lows as well but they all make you stronger."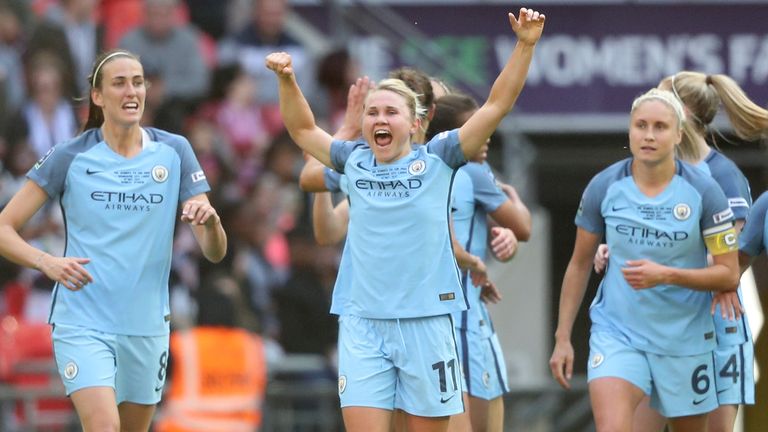 Christiansen earned her first England cap in 2017, scoring in an 8-0 win over Estonia, before signing for European champions Lyon in 2018 and completing a treble in her first season by winning the Division 1 Feminine, Coupe de France and the Champions League.
She returned to Everton the following year and helped England to lift the SheBelieves Cup. Christiansen has made 19 WSL appearances this season with Everton set to finish sixth, but it won't be the last we've seen of her in the game.
"I want to stay in sport, I want to help grow the game in whatever capacity that looks like," she added. "I'm hooked on coaching at the moment, I'm completing my UEFA B licence and I've loved every minute of it so far.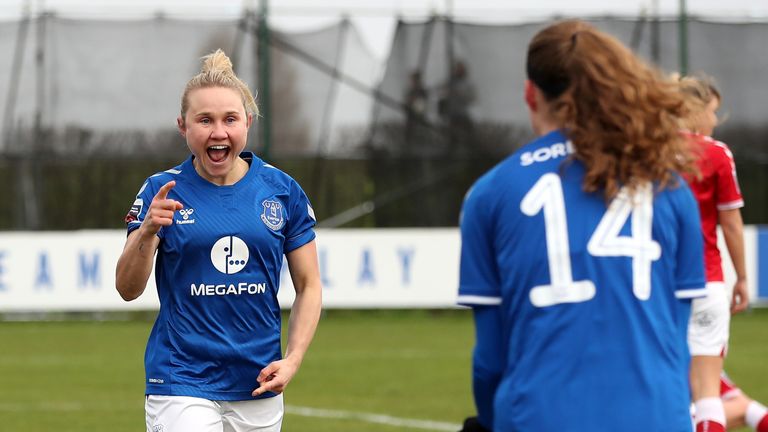 "That is something I'd like to move into in the future because my enthusiasm for the game and to coach or teach the game to players whatever age really drives me on. Coaching will definitely be something in the future. I've been doing a lot of work in the media and we'll see what that brings.
"At the end of June, I'm running a section of Leeds to Manchester to help raise money for motor neurone disease. I'm joining part of a run with a guy who is doing a crazy triathlon across Europe. It will be my first unofficial endurance event. My agent has told me to not go too hard too soon on it. I'm really excited for the opportunities ahead and living life without being told when the next meeting and breakfast is!"
Beattie: Izzy is the ultimate pro
Arsenal defender Jen Beattie said: "The ultimate pro. You've always looked after yourself in terms of training and going above and beyond to be the professional and player that you are now.
"My early memories of you are my first season at City, you were player of the season. You set the example of what being a Man City player was. You took nutrition so seriously, studying off the pitch. Man City was a big influence on that but it's a credit to you as a person and player getting the move to Lyon and being part of the Lionesses."
Yankey: A fantastic career
Former England international Rachel Yankey said: "It's fantastic for you to go on a new journey. I remember you coming through at Birmingham and playing against you. Some young kid that was so enthusiastic, you were everywhere.
"A fantastic career. Some fine moments at Man City and then to play for Lyon when they were amazing, not many people can say they played in that team.
"It's something you should be really proud of."
Three Players and a Podcast
Arsenal's Beattie, Everton's Christiansen and former Lioness Yankey dive deep into the hottest topics surrounding women's football right now, with plenty of surprises along the way.
Hosted by Caroline Barker, Three Players and a Podcast sees Jen Beattie (currently playing for Arsenal), Izzy Christiansen (currently playing for Everton) and Rachel Yankey (former WSL player and England international) bring three topics to the table each episode. Topical or historical, light-hearted or hard-hitting – we'll discuss the important issues and debates surrounding women's football.